CapTour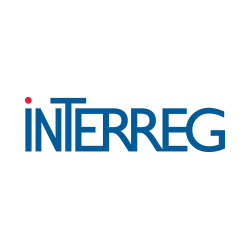 INTERREG 2014-2020
EIVET - emotional intelligence for more effective training process
EIVET - emotional intelligence for more effective training process
Our Team:
Technical Training Bulgaria Ltd.
Foundation for Developing Emotional Intelligence (BG) www.foundation-ei.org
MESOGEIAKO EKPAIDEFTIKO KENTRO - M.E.K. LIFE-LONG LEARNING CENTER LEVEL II S.A. (GR)
FONDAZIONE LUIGI CLERICI (IT) www.clerici.lombardia.it
UNIVERZITA MATEJA BELA V BANSKEJ BYSTRICI (SK) www.umb.sk
A few words about the project:
According to recent publications of Cedefop, was presented that up to the moment, EU is still far from attaining its benchmark of 15% adult participation in learning. Additional, the economic and financial crisis, which EU is facing after COVID-19 lead to increased unemployment rates in the member states. Due to this, Europe must improve and maintain high-level skills and competences to remain competitive and innovative and to restore losses after COVID-19.
Therefore, it is essential to be realized, that upskilling and reskilling of people is much needed, not only to access and progress in the labour market but also to achieve one's full potential and play an active role in society. According to the estimates, upskilling the EU-28 adult population would lead to an average yearly gain of EUR 200 billion in the 10-year period between 2020 and 2030. For EU is of high importance not to underestimate the real economic and social costs of low skills in Europe.
Rapidly changing labour markets and multiple challenges, such as digitalisation and its consequences for the future of work, technological changes, the environment, ageing societies and social inclusion, require not only strong skill foundations, but also constant updating and acquiring new skills. Therefore, following needs are identified:
For the partnership as a whole and for the included experts and tutors:
To upgrade their services and offered trainings through inclusion of innovative approaches for addressing their target groups, by providing more attractive education and training programs, considering individual needs, level of knowledge and competences;

To include usage of innovative methodologies, which will draw into the learning process each participant, will engage their attention and will help easier absorption of the material;

To develop new or improved practices to cater for the needs of targets groups with fewer opportunities;

To present new approaches having long-term impact in the trainees, leading to individual's success in learning, professional development and growth;

To reinforce cooperation with partners from other countries, other fields of activity and other socio-economic sectors;

To increase awareness of the role of emotional intelligence in individual's success in learning, professional and personal life.
For the trainees as a whole:
To increase their competences in different fields, such as languages, digital competences, entrepreneurship;

To increase their opportunities for professional development;

To improve their employability skills and adaptation to the labor market, through increasing of their competences and knowledge;

To better understand the interconnections between formal and non-formal education and labor market requirements and needs.
Keep visiting us for forthcoming events and info on the project!