ABOUT MEK
LLLC M.E.K. SA, has been active since 2003 in the field of lifelong learning, licensed by the National Organization for the Certification of Qualifications and Vocational Guidance (EOPPEP license code: 11101147) and then by the General Secretariat for Vocational Education, Training, Lifelong Learning & Youth as a Center for Lifelong Learning.
It is listed in the Register of Private Offices of Counseling and Vocational Guidance / Career, under the National Organization for Certification of Qualifications & Vocational Guidance .
It is also a member of the Comité Européen de Coordination (CEC) network. CEC is a European network that brings together 19 national or regional organizations present in 15 countries of the European Union, with the aim of implementing training interventions and socio-vocational integration of young people and adults with low qualifications.
MEK is a #PactForSkills member! This initiative by the European Commission brings together stakeholders for developing the European Union's workforce!
Check out our commitments:
Promoting a culture of lifelong learning for all
Building strong skills partnerships
Monitoring skills supply/demand and anticipating skills needs
Working against discrimination and for gender equality and equal opportunities.
OUR STRATEGY
Our strategic choice is to aim at providing high quality lifelong learning services, while taking into account the critical economic situation, our team works systematically with the aim of connecting the services offered with the requirements of a modern labor market that is constantly changing.
OUR TARGET GROUPS
LLLC M.E.K. SA aiming to provide high quality vocational training services in modern and dynamic professions, since 2003 today has successfully implemented hundreds of co-financed lifelong learning projects for:
People with disabilities (PWDs)
Immigrants - Refugees - Asylum seekers
Imprisoned, released, juvenile offenders
Heads of single-parent families
People living in geographically remote mountainous or island areas
People with linguistic, cultural and religious peculiarities
Young people
Unemployed (incl. long-term and seasonal)
Private - public sector employees
Self-employed, entrepreneurs, startuppers etc.
78
Vocational trainings – Professional guidance
---
Committed to our core strategy, we work collectively:
in the provision of non-formal, general adult education services, initial and continuing vocational training, training & certification, reskilling and upskilling, vocational guidance, and related - support services,
in the design, implementation and monitoring of services, face-to face and distanced (synchronous, asynchronous, mixed-blended learning, etc.),
in activities linked to informal continuing vocational training and vocational counseling (research - studies, action plans, training materials, workshops, conferences, networking, skills development workshops, electronic tools - platforms, etc.),
in actively participating in the design, implementation and monitoring of projects in the framework of Integrated Interventions (local, regional or national), Community - National Initiatives, Sectoral or National Programs, European Commission Programs, Cross-Border - Transnational Operational Programs, Programs Regional Strategies, Initiatives to promote - support Employment, Strengthening Human Resources, Tackling Social Exclusion, Promoting inclusion, Enhancing Competitiveness and Employability, etc ..
Committed to the quality & protection of your personal data:
QUALITY ASSURANCE POLICY (ISO 9001: 2015)
Our goal is to maintain a constantly improving quality policy with a focus on learners through the continuous and immediate satisfaction of their needs. This is ensured by the timely information about all the programs we offer, by the implementation of the training in modern training facilities with advanced infrastructure by highly trained instructors selected through a strict internal evaluation system.
INTERNET PROTECTION POLICY (ISO 27001: 2013)
This Privacy Policy applies to the information we collect from you when you use our website. By collecting this information, we act as data controllers and, by law, we are obligated to provide you with information about us, the reason and manner in which we use your data, and the rights you have over it.
DATA SECURITY POLICY (ISO 27701: 2019)
We are committed to maintaining the confidentiality, integrity and availability of all material and electronic information of the Entity. Information and security requirements are in line with our objectives while the Information Security Management System in use, facilitates the exchange of information and reduces the risks associated with information to acceptable levels.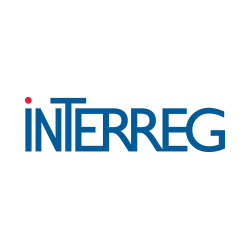 OPERATIONAL PROJECTS OF THE "EUROPEAN TERRITORIAL COOPERATION"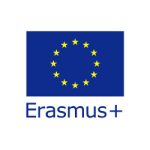 2003Register of Vocational Training Centers

Establishment and inclusion the register of Vocational Training Centers of National Scope as 'MEDITERRANEAN KEK'

2009Rename

Renamed to MEDITERRANEAN CONSULTING SYSTEM KEK SA

2010Comité Européen de Coordination (CEC)

Participation in the Network of the Comité Européen de Coordination (CEC)

2014 KDVM Level 2

Licensed as KDVM Level 2 with the name 'MEDITERRANEAN EDUCATIONAL CENTER - M.E.K. LIFELONG LEARNING CENTER LEVEL II SA'

2015 ISO 9001:2015

ISO 9001: 2015 Quality Assurance System Certification for Lifelong Learning Center Services, Continuing Education Services and Distance Learning Services

2018PRIVATE BODIES FOR PROVISION OF ADVISORY AND PROFESSIONAL GUIDANCE SERVICES

Inclusion in the REGISTER OF PRIVATE BODIES FOR PROVISION OF ADVISORY AND PROFESSIONAL GUIDANCE SERVICES of EOPPEP

2019ISO 27001:2013

Certified in line with Information Security Management System ISO 27001: 2013 for Lifelong Learning Center Services, Continuing Education Services and Distance Learning

2020 ISO 27701:2019

Certified in line with Personal Data Management System ISO 27701: 2019

2021Conversion to Thessaloniki

Conversion to KDBM and transfer of headquarters to Western Thessaloniki