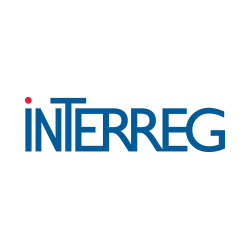 OPERATIONAL PROJECTS OF THE "EUROPEAN TERRITORIAL COOPERATION"
European Territorial Cooperation Programmes (ETC) are a key tool for strengthening the territorial cooperation both in the European context and with third countries and constitute one of the main options for the programming period 2014-2020.
The European territorial cooperation at the level of the European Union member states is implemented through cross-border, transnational and interregional cooperation programmes. These programmes are either bilateral or multilateral.
The bilateral ETC programmes aim to tackle common challenges that border regions face, to exploit growth potential and of course to strengthen cooperation in the interests of the harmonious progress of the Union. The bilateral ETC programmes between Greece and neighboring countries in which MEK SA participates with projects are mainly:

These projects aim to address common cross-border and transnational challenges, to support synergies through joint ventures and to establish strong partnerships for balanced economic, social and spatial development at European level.
In this context, MEK SA has implemented and implements more than 30 interventions in the respective eligible areas of the programs, utilizing a stable network of partners thus ensuring the availability of working groups staffed by members with significant training and know-how in the demanding management of transnational projects.